Cutting-Edge Metal Fabricating And Treatment

Not finding what are looking for?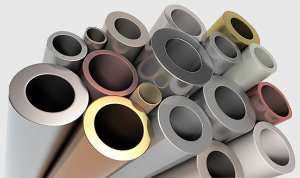 Nickel alloy material sourcing
Available in a variety of material options and formats
See Our Selection Of Nickel Alloys
Trusted by high-tech manufacturing industries for over 30 years, Magellan Metals is an ISO 9001-certified, industry-leading supplier of stainless steel and most other superalloys. Our nickel alloys, titanium alloys, Euro alloy metals, and stainless steel alloys are certified to meet most ASME, ASTM, AMS, and military specifications as well as most international standards, including full DIN EN10204 3.1 certification. We provide custom work, short lead times, timely customer support and quick delivery on all quantities of stainless steel products.
Contact Magellan
by email, call us at (203) 838-5700 or
request a quote
online and let us find a solution for your industry needs.
Advanced Metal Treatment Services
Magellan Metals offers a comprehensive line of services for our
nickel alloys
,
titanium alloys
,
Euro alloy metals
, and
stainless steel alloys
, including:
Age Hardening & Solution Treatments
Age hardening increases the machinability of selected metals, so alloys can be cut to exact specifications depending on your exact needs. Age hardening also increases durability and strength exponentially as materials are treated to a higher yield and tensile strength rating.
Centerless Grinding
Centerless grinding is a machining process that uses abrasive cutting to remove material from a workpiece and provide an ultra-fine surface finish. Centerless grinding capabilities include tight OD tolerances and high-volume production and is ideal for a variety of industries including aerospace, medical and dental, oil and gas and more.
Trepanning & Bored Hollow Bar
Trepanning is an efficient method for drilling deep large deep holes in solid rods, cylinders, or sheet metal. Magellan Metals trepanning services are more cost-effective than standard deep hole boring services.
Re-drawn Tubes & Profiles
Magellan Metals can redraw tubes to extremely small outer diameters, thin walls and tight tolerances depending on your specifications.
Rolled & Welded Pipe
By using our advanced pipe and tube rolling processes, we can take
nickel alloys
,
titanium alloys
,
Euro alloy metals
, and
stainless steel alloys
and roll them to your exact specifications including thickness, length, and material.
Fabricated Fittings
Magellan Metals can create butt-welded or forged fittings, made-to-order fittings with short lead times. Popular fittings include our
Monel ®
,
Nickel
and
Inconel®
fittings.
Tube & Pipe Bends
We can manufacture hard-to-machine alloys such as
Inconel ®
and
Hastelloy ®
to most ASTM, ISO and international specifications.
Forgings
Magellan Metals can provide high precision, custom forged parts to match your unique design requirements including round, flats, extruded section, tube, plate, sheet, and wire.
X-Ray and Ultrasonic Testing
Magellan's advanced metal services can provide you with the finishing and testing solutions your metal products require.
Nickel, Titanium & Alloy Supply Quantities for Single Items or Full Bills
At Magellan Metals, we can supply single items or full bills on any of our alloy materials. No inquiry is too small. We offer quick responses to customer inquiries and specialize in the rapid delivery of both large and small quantities of metal materials.
Contact Magellan Metals Today For Metal Treatment Services
We can supply a single item or offer a full bill of material for most any project, no inquiry is too small.
Request a quote
or
contact us
online or call Magellan Metals at (203) 838-5700 to place your order or to learn more.